Zone du dehors →

website


researcher, activist, lecturer



the exhibition program ↑
designed by Morgane Le Ferec
---

Territoires Etendus is a collective created in September 2017, in order to propose experimental sessions around the question of territory. An invitation to artists, researchers, activists, to come and share a working space, for a week. It is organised and curated by Amarante Villepelet, Cannelle Grosse and Morgane le ferec.

Zone de Dehors was a series of seminars on the question of territory curated by the collective Territoires Etendus. It was held at the Putch Gallery, ERG, Brussels.


Overview of the exhibition ↑
collective exhibition works
---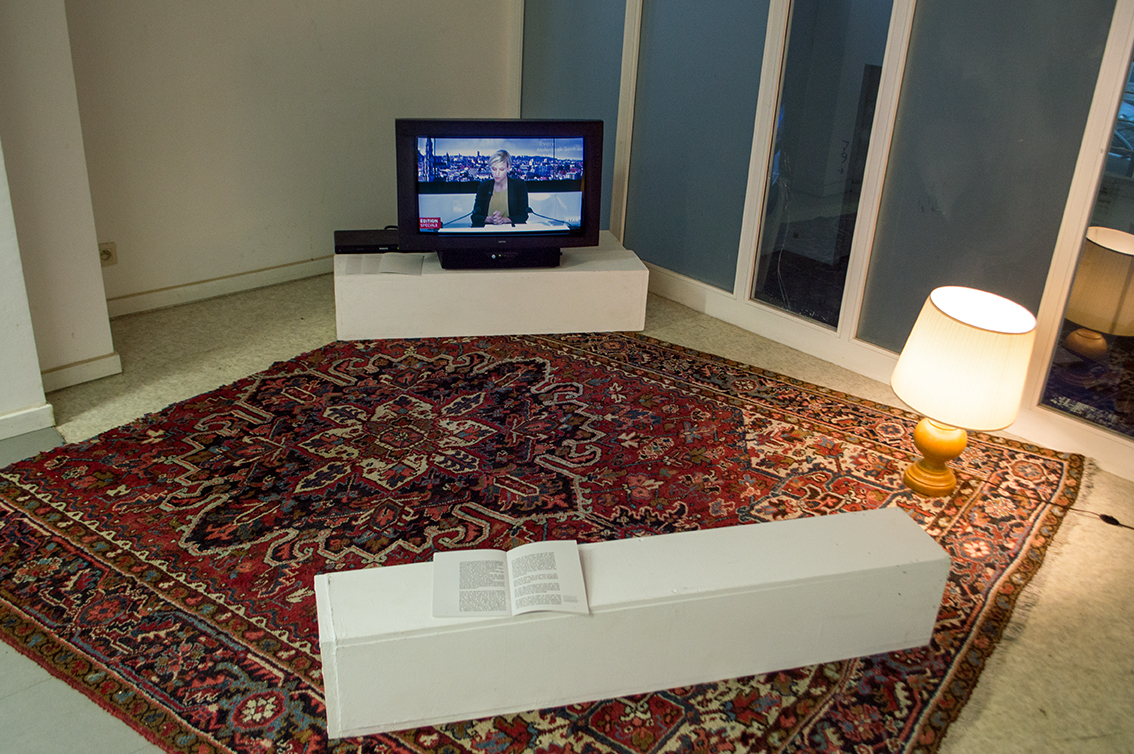 My Installation ↑
Showcasing my docufiction
---

In 2018, I had decided to put my communication skills at the service of social-political engagement. For me, engaged graphic design should democratise access to information and its deciphering.
Having a real impact on society was a way for me to give meaning to my practice.

These questions were at the base of my research and they led me to create a 17:40min docufiction called: "Les Pages Glorieuses de notre histoire".

- How to present the Armenian cause while maintaining a benevolent neutrality?
- How can I encourage readers and viewers to take an interest in this cause?
- How to denounce the denialist allegations of the Turkish government?
- How to question the certainties of Turkish and foreign citizens?
- How can we arouse their interest so that they inform themselves, consult and confront various sources in order to form an opinion based on reliable documents?
- How can we deconstruct Turkish negationism, which is a fictionalization of reality elaborated for political purposes in defiance of historical truth?

My project is, it seems to me, one of the possible answers to all these questions.





The

preface

of the Docufiction is accessible to everyone and should be read before watching the docufiction.
If you're interested to see the docufiction, please send me an email indicating your interest and I will send the password.