Zartiss
Logo design, book adaptation



War Horse, a book from the zartiss collection ↑
Armenian adaptation - Ռազմաձի
---

The Zartiss book collection is an armenian book series project initiated, founded and conceived by The Calouste Gulbenkian Foundation.

It aims to make western armenian literature available to all armenian teens and children throughout the world. It consists of translating and creating the armenian version of existing modern and reknown books in other languages.

"Rediscovering the pleasure of reading in western armenian" is the ultimate challenge and aim of The Zartiss collection.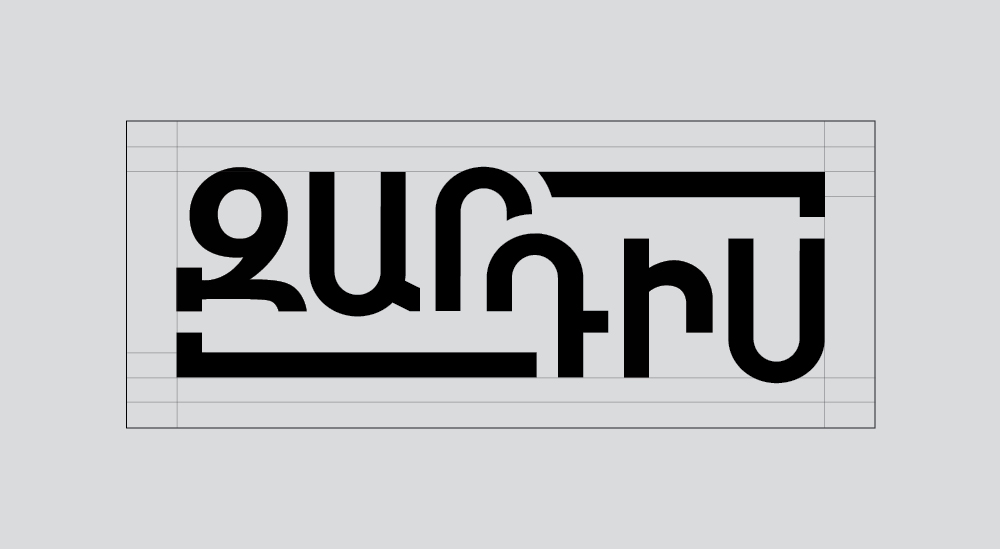 ---

The logo is the term "Zartiss" written in armenian letters « Զարդիս » which means " now , in the present time".

The logo exists only in armenian letters, having as its main objective to spread the western armenian language to youngsters.
It seeks to convey a simple and clear message through a modern sans serif armenian typeface : Gathering and collecting a wide number of western armenian creative and contemporary children/teen books under one roof.
The slight layering of the letters in the middle of the logo symbolizes the multiple books that the collection regroups and the brackets justify this specific concept.
This robust and packed design of the logo evokes this solid and modern statement of the Zartiss collection.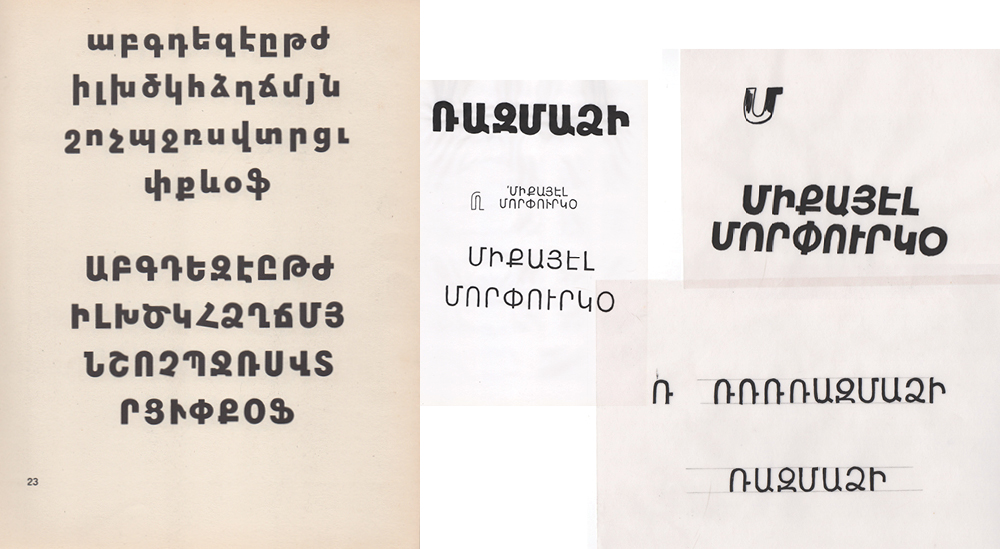 due to lack of diversity in Armenian typefaces
---

In 2020, The Zartiss coleection translated french: "C'est moi le plus fort","Les Derniers Géants"; english: "Warhorse"; taiwanese: "On my way to buy eggs"; portuguese: "Enquanto o meu cabelo crescia" books into western Armenian and I worked on the adaptations of the Armenian versions of these books.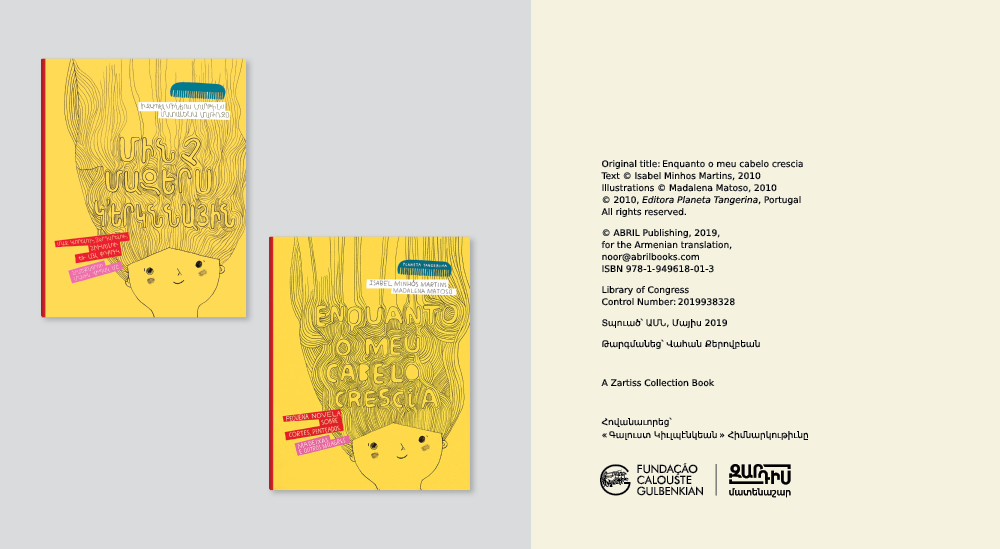 ---