Multiscripts – Visual Essay → Forum-online.be
Research, visual creation



My Visual contribution ↑
for the visual essay
---
Multi Scripts – Blended Type Family Stories
is a collective research-in-progress with
Loraine furter
,
Naima Ben Ayed
,
Lisa Huang
and
Emilie Aurat
about multi-script typography.
The visual essay was a collective contribution that appeared in the winter issue of Forum+ voor onderzoek en kunsten / for research and arts, the peer reviewed journal for research and arts in Belgium and the Netherlands.
Our research is partial and situated rather than universalist, it aims to be reflective, critical, speculative, and rich in proposals. It uses decolonial and feminist tools, it centers on diasporic experiences, pays attention to personal, professional, and family stories and anecdotes, to bring a contemporary reflection on multi-script typographic creation today.
The process of globalization in a post-colonial reality tends to generate uniformity at numerous levels. It standardizes cultures, ways of thinking and ways of seeing. As a central visual interface to culture, scripts — the visual representations of languages — are subject to this process…
Continue to read on Forum+'s
website.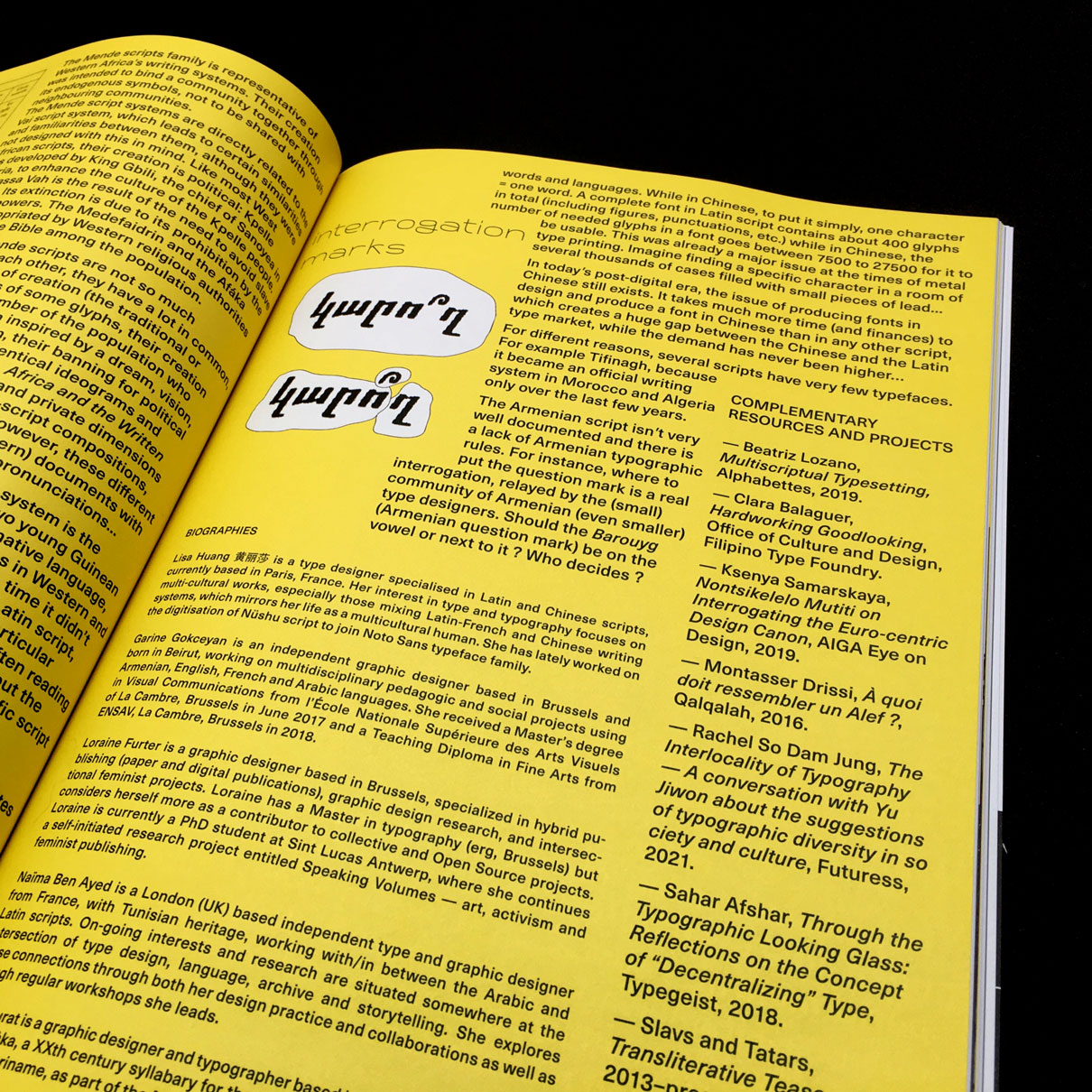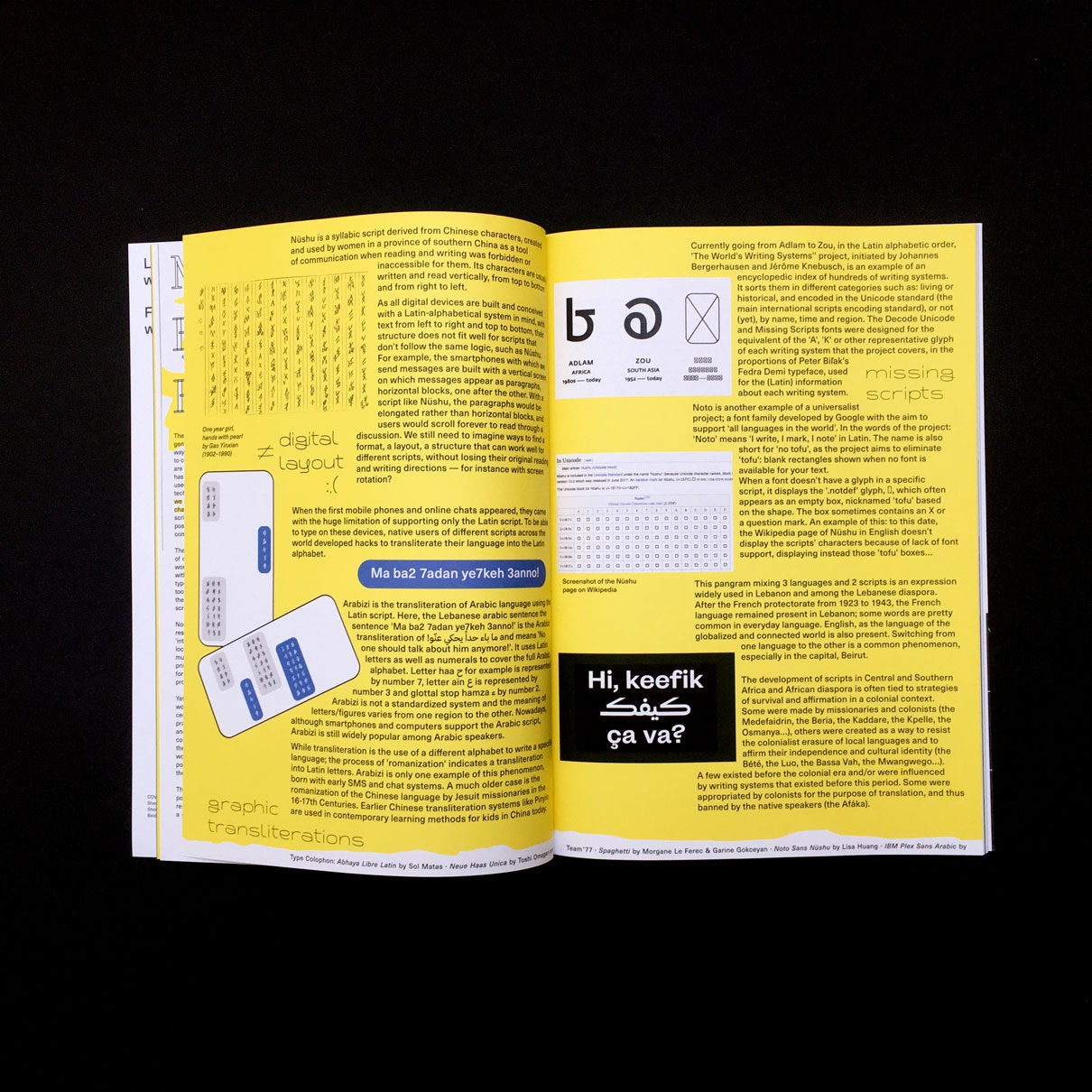 ---